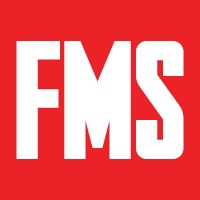 www.functionalmovement.com
Last week I certified to perform the Functional Movement Screen (FMS). This screen is used by a number chiropractors, athletic therapists, physiotherapists, and personal trainers to pre-screen athletes, those who live an active lifestyle and those just beginning down the road to an active lifestyle. The intent of the screen is to determine movement limitations and asymmetries as well as determine the risk of injury.
Functionalmovement.com defines FMS as:
Put simply, the FMS is a ranking and grading system that documents movement patterns that are key to normal function. By screening these patterns, the FMS readily identifies functional limitations and asymmetries. These are issues that can reduce the effects of functional training and physical conditioning and distort body awareness. The FMS generates the Functional Movement Screen Score, which is used to target problems and track progress. This scoring system is directly linked to the most beneficial corrective exercises to restore mechanically sound movement patterns. Exercise professionals monitor the FMS score to track progress and to identify those exercises that will be most effective to restore proper movement and build strength in each individual.
I have completed the Level I and Level II seminars which introduce the screening movements and corrective exercises to help correct movement faults. I have yet to fully incorporate this screen into my practise but many of the corrective exercises have been showing great improvement in my patients' movement problems.
I treat a number of athletes, especially those who are marathon runners, triathletes and those who train in Crossfit. I plan on incorporating this screen into my treatment protocol to best take care of my patients and optimize their movement.
Next September I will be attending the Selective Functional Movement Assessment to further assess for functional limitations and asymmetries.
Dr Notley
Chiropractor and/or Athletic Therapist of Winnipeg since 2000
P.S.  If you are curious about the screen feel free and make an appointment to see how well you move